Commercial Insulation Services in Brattleboro, Rutland, Keene & Nearby
Get a customized, cost-effective plan to insulate your commercial building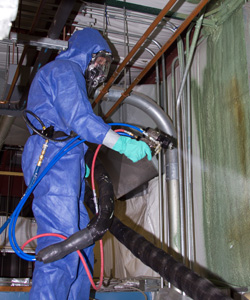 Advanced technology. Our insulation crews are trained on the latest spray polyurethane foam (SPF) equipment that provides excellent performance in many sealing & insulating applications.
Vermont Foam Insulation, Inc. is your local commercial insulation and energy performance expert. We provide complete commercial insulation services, including spray foam and a variety of other solutions and materials. We can develop a customized insulation strategy based on your building's size, construction characteristics and usage requirements. We have worked with countless local construction management firms to meet specification requirements and value engineering when possible.
Our commercial clients include:
Architects & engineers
Contractors
Building & business owners
Property managers
Property developers
Call us at 1-855-210-6563 to request a consultation for your commercial insulation project!
Benefits of upgrading your building's insulation
Improve interior comfort.
Eliminate areas that are too hot or too cold at certain times of the year.
Significantly reduce heating & cooling costs.
Reduce cooling & heating loads so that smaller HVAC systems can be used.
Seal air leaks to significantly cut down on unwanted air infiltration and air exfiltration.
Improve indoor air quality by discouraging mold growth.
Commercial insulation solutions we offer:
New construction
Insulation upgrades to existing buildings
Closed-cell spray foam
Blown cellulose insulation
Rigid foam insulation
Fiberglass & mineral wool
Expertise with all commercial building types
Air sealing
Blower-door testing
Value engineering to improve energy performance
Insulation never wears out or stops working for you
Insulation offers many benefits and the great thing about these benefits is that they don't wear out, diminish or require maintenance. But to get the greatest long-term value from your insulation investment, it's critical to install the right type and amount of insulation, and install it in the right way. That's why you'll like working with the insulation experts at Vermont Foam Insulation, Inc..
Contact us today to schedule an inspection and Free Estimate to have new insulation installed in your commercial building. We service Rutland, Keene, Brattleboro, as well as Killington, Woodstock, Dorset, Hartland, Norwich, Vernon and many areas throughout the state.
Looking for a price? Get a no cost, no obligation free estimate.